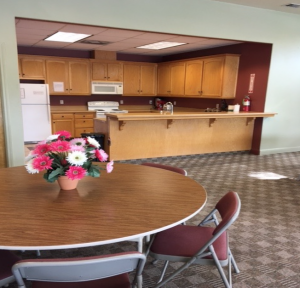 The Lakes RV & Golf Resort has a club room with a full kitchen, TV and VCR for your member's exclusive use while you are here. The club room is located next to our fire pit, barbecue, pool & hot tub…..great for meetings, gatherings and parties! In order for a group to qualify for club room use, your club must have a minimum of 8 RV's and be an official RV Club. There is a $100 deposit that is required to book an RV club outing and it is refundable if the club room is cleaned after use. Maximum occupancy for our club room is 55.
Please have your Wagon master call our office staff for more information on nightly discounts and free golf for club members at the Pheasant Run Golf Club.
Club Outings
Your wagon masters and event planners may wish to setup planned outings to local wineries and farms, golf courses, Fossil Discovery Center, Castle Air Museum or the Fresno Chaffee Zoo.